FAQS: Bidet Toilet Seats
Frequently Asked Questions:
Will my bidet  toilet seat fit my toilet ?
Answer:  Please see  the  fit diagram below and order correct size.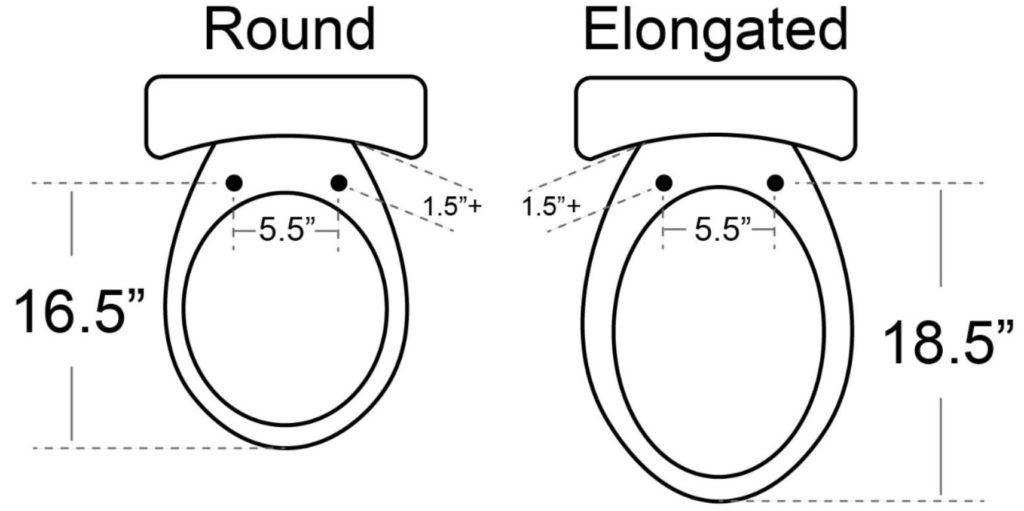 Will the bidet seats fit on French Curve Toilets ?  
Answer: No   Regular toilet seats won't have the right mechanism to lock the seat into place. This means that you might end up sliding around on your toilet seat, or worse, breaking the seat
How fast do you ship out? Answer: Usually within 1-2 business days.
When will I receive tracking for my order? Answer: As soon as your package ships out.
How long will my order take to arrive? Answer: Usually between 3-10 business days . If your item is a special order or on backorder it may take longer. We will contact you and let you know if that's the case.
Which courier will deliver my package? Answer: We ship via UPS, Fedex and USPS. It usually depends on the size of your package.
If something is out of stock can I back order or special order it? Answer: Yes! Please contact us by phone to place your order.
Can I place my order over the phone? Answer: Yes! We are available 9am-5pm Monday-Friday EST. You can reach us at 803 219 2737.
Do you offer free shipping? Answer: Yes, we offer free ground  shipping to continental  USA ,   on all orders over $99.
Do you ship internationally? Answer: No 
Do you have a showroom? Answer: We operate out of an office/warehouse in Wyoming and at this time we are not set up as a showroom. Our entire catalog selection is online. We have warehouse locations across the USA where products ship from.
If you have a question that isn't covered here, feel free to write us below, contact by phone or email, or click the live chat button during normal business hours.